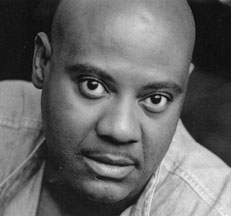 At the age of 3, "D" was definitely not shy to the television camera when he performed the song "A Little Green Frog", along with his fellow pre-kindergartners. At a very young age, "D" was fascinated with all different kinds of music. There were times when he would sit in front of the stereo and listen to his big brother's and sister's records as long as he could. He was definitely a mischievous little boy, but music could always soothe "the savage brat". Always listening to the soulful sounds of Aretha Franklin and Marvin Gaye, it is no wonder that his musical style is so diverse that he can sing just about anything that he puts his mind to, but prefers to sing urban and jazz music, which is only second to his first love, gospel.
"D" has had the honor of performing at various public arenas including pageants, balls, charity fund raisers, television and radio appearances, weddings and wedding receptions, retirement dinners, private functions and a host of community and church related functions. He was also a guest vocalist in several bands across the U.S. and a featured guest soloist with the legendary Melba Moore at a city wide fund raising event. "D" has received numerous awards for his singing ability including "artist of the day" when he appeared on the New Artist Profile Show on a local radio station. He has made special guest appearances in several Metro-Atlanta clubs, played supporting roles in musical theater, and has appeared in concerts across the Southeast.
Many people dream of becoming a celebrated singer with their own CD. Atlanta's very own "D" (aka Derrick Brown) has made that dream a reality. His new CD, entitled "Pure D," is a moving collection of heartfelt ballads, up tempo grooves and provocative songs of hope and inspiration. "Pure D," two and a half years in the making, features the sultry tenor encompassing a wide range of musical styles.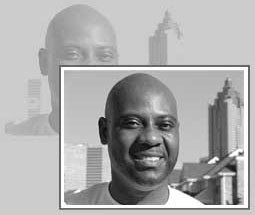 About the CD," pure d "
Pure d is pure me…All of me: my heart, spirit and soul. I want my music to reflect that. My music is not particularly complicated; it is simply about life which at times can have complications. I would like for my music to touch that lost soul that does not realize that he or she is not in this world alone. Somebody needs to hear every word I sing-- the good, the bad and the ugly. The world needs healing, and hopefully, I can challenge those who listen to face their demons, embrace love and deal with the reality of their situations.
I want my music to open eyes so that no one will live in fear, but know that anyone can accomplish anything regardless of what others say. We are all masterpieces designed by the creator. I pray that my music penetrates the minds of those who listen, and that a profound realization that we are kings and queens made in "His" likeness occurs.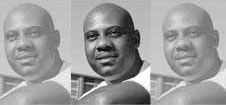 Atlanta singer's CD a 'Pure' R&B treat,
Atlanta Journal & Constitution 01/20/04
Derrick Brown Releases Debut Album
Georgia Informer 01/17/04