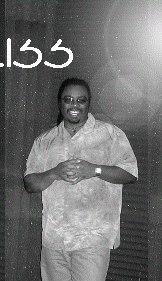 Very early on, it was evident that Karsten Durand was destined to collide with music. That's when, at age three, he started his first band in which he played a Snoopy drum set, sang, and periodically filled in on air guitar. At age five, he walked into a music store with his parents, pointed out a piano, and said, "That's the one I want, right there!" Once he started school, he feel immediately and comfortably into the spotlight and was, even then, a commanding presence in school plays and pageants, the band and chorus. At age twelve, Karsten auditioned and was selected to be in the Atlanta Boy's Choir and toured with them for two years. At age fourteen, Karsten played keyboard in an adolescent punk-rock band that competed in local showcases and garnered some minor accolades. His senior year, Karsten attended the Dekalb Center for the Performing Arts where he studied acting and dance and also; received additional vocal training. As a graduation present, Karsten's parents gave him his first keyboard. This is when he first discovered his voice as a songwriter. As a result, Karsten went on to write songs for other artists and organizations - including the theme song for the teen television show, Campus Live (Fox, Atlanta) . His song, Circle the Moon took second place in the 1999 Georgia Music Industry Association's International Songwriter's Contest, while four others won additional awards.
Through his vocation as a motivational speaker and his active involvement with a variety of organizations, Karsten has been in front of nearly three million people. He has appeared in hundreds of schools and communities in over forty states, as well as, in the U.K., Belize, Puerto Rico, Costa Rica, St. Maarten, and the Virgin Islands. Other performance credits include: singing the National Anthem for the Atlanta Braves; pre-game show for the Atlanta Falcons at the Georgia Dome; half-time shows for the Atlanta Hawks; events at Six Flags Atlanta, Georgia) and Sea World (San Antonio, Texas); GMIA Music Showcase at the Celebrity Rock Cafe in Atlanta; concerts and conferences in Germany, Italy, Austria, and Cancun; command performances for former First Lady, Nancy Regan and for the Pope while on tour with the Atlanta Boy's Choir - and dozens of karaoke clubs!
The album, "Stream of Consciousness" , was spawned by the enthusiastic response Karsten received from his first homemade musical endeavor entitled, "About an Hour" . Produced on an analog 4-track using a low-key keyboard and riddled with excessive reverb, it still proved to be an accurate indication of the potential has lived up to on his following releases.
Among his performance aspirations are: to begin touring with the band of phenomenal musicians and vocalists who have brought their energy to his band, Pisces Kiss; an appearance at the Montreaux Jazz Festival; a sold-out concert at Madison Square Garden; and, the ultimate coup for any Muppet fan like Karsten Durand, a celebrity guest appearance on Sesame Street ! In the meantime, Karsten continues writing music to feed the soul.
So, give us a call and book
Karsten Durand
for your upcoming event and you'll experience why we are

ATLANTA'S MOST WANTED ENTERTAINMENT !