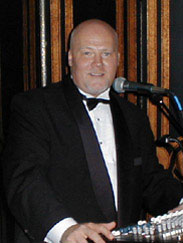 With over 29 years of live performance and DJ experience, William Kitchens has firmly established himself as one of Atlanta, Georgia's premier entertainers.
With his first professional performance at age 15, William's résumé includes local and national television appearances, concerts, special events, and songwriter of a nationally released country music single and Top 10 video that was a pick hit in Billboard magazine!
As a professional disc jockey, William Kitchens has the unique ability to create the perfect mood for any gathering. From the formal and elegant, to the informal and fun, or even a combination of the two, William has the skills to produce events that are as exciting as they are memorable!
And don't let the fact that William has written hit country songs fool you into thinking he's strictly Music Row! Long before the road trips and time spent in Nashville, William was performing Rock & Roll and keeping a huge base of Top 40 fans entertained!
In fact, at the age of seventeen William was actually spinning hit disco records long before they became standard party favorites!
William's familiarity and love for a broad range of musical styles (Standards, Light Jazz, 50's, 60's, 70's, 80's 90's, current Top 40 and Country) keep him in demand as one of Atlanta's most popular dj's! Working closely with each client to discern their entertainment needs, William carefully selects the right music to ensure each event he emcee's is a success.
If you're looking for an entertaining DJ host or emcee that is as seasoned and experienced as they are multi-talented, then William Kitchens is certainly the right choice.
Career Highlights
Over 28 years of live performance, recording and DJ experience in corporate and private events, wedding receptions, clubs, concerts, festivals, advertising, commercials, television and radio.
Concert appearances with Percy Sledge, Mark Wills, John Berry and The Embers and many others!
National television appearances on TNN.
Featured entertainer at the "World Famous Tootsies Orchid Lounge" in Nashville, Tennessee.
Local television appearances on WXIA and WSB.
Print media coverage in the Atlanta Journal, Creative Loafing, Nashville Scene, Music Row Magazine and more!
Numerous musical appearances at the former Atlanta comedy club, "The Comedy Spot" (Featured warm-up for a who's who's list of nationally known comedians).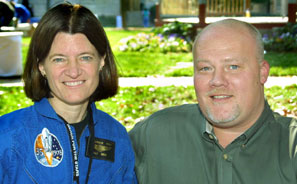 DJ host for the 2001 Sally Ride "Reach for the Stars" Science Fair and Seminar in Atlanta, Georgia.
Featured Artist for the 2001 Kicks 101.5 FM Six Flags/MP3.com Atlanta Concert Series!
Atlanta Pro DJ emceed the 2002 Harley-Davidson Open Road Tour HOG (Harley-Davidson Owners Group) Roadhouse at Atlanta Motor Speedway!!
Member of the ADJN (Atlanta Disc Jockey Network).
BMI affiliated professional songwriter and music publisher (Hit By A Pitch Music).
Co-writer of "Bad Dog, No Biscuit" recorded by Daron Norwood and released on Giant Records. Pick hit in Billboard Magazine and Top 10 music video featured on CMT, TNN and GAC.
Original songs placed with major music publishers such as BMG/Careers Music, Wrensong and Sunset Ranch Music. Several placed "on hold" (considered for recording) by LeAnn Rimes, Deena Carter, Sara Evans, Marshall Tucker Band, Kevin Sharp and more.