Return to Specialty/Novelty Acts

Rob Isham
ATLANTA'S MOST WANTED ENTERTAINMENT would like to offer you our professional Novelty Acts of Rob Isham for that special event!
After your booking is completed, the performer will contact you prior to your event to gather information about the guest of honor, such as funny stories, habits, catch phrases, hobbies, etc., and incorporate them into the comedy routine of your choice. We offer this added customized and personalized service to show the guest of honor just how special they are. For corporate parties or other events at which there may be more than one guest of honor, he can incorporate tidbits about about your company and/or several people at the event.

Francis Fromage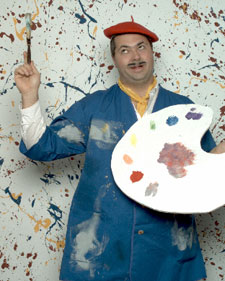 Francois Fromage is a master painter. In fact, he is a legend in his own mind! He will serenade you with a song that is suitable for the occasion in his thick, superior French accent, as well as, provide you with one of his artistic creations: perhaps flowers painted on your hand or cheek if he deems you worthy to wear his work. He is especially a favorite with the ladies - just ask him. So whatever your occasion, Monsieur Fromage is sure to make your day even more special than it was before he graced you with his presence! (Oui, Oui !)

Vic Velvet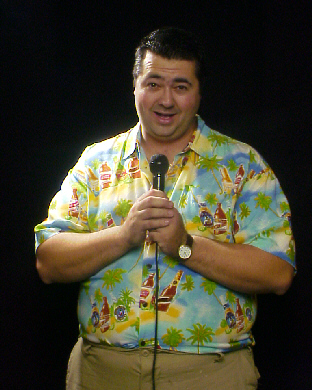 Do you have that special someone who just loves the old classics? Vic will amaze your "Earth Angel" with his renderings of Big Band Classics or other Golden Oldies. You will feel like you're in Vegas, Babe! Vic Velvet's singing telegram includes two favorites of your choice to give you that "Ol' Black Magic" all over again! Just call us to book him and let us know what special message you wish to give, such as "Someone loves you!" or "Happy Anniversary, Babe!"

Randy P. Green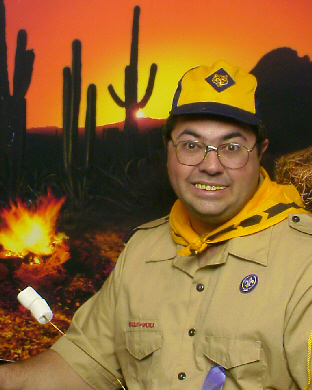 Poor Randy, the oldest man to ever be in a Cub Scout troop, needs your help! You see, he has just one badge left for which he needs to qualify to be able to move up to the next level in his scouting endeavor; yet, it has taken 30 years of trying; and, as he says, "Ah ain' givin' uuup!" His Momma, Viola, and Pop, Red "shore is proud a thar oldest young'un".
Surely, that special someone can help during that special event in their life! If this unsuspecting friend would help, we are sure that Randy would be glad to sing one or even two of his famous renditions of your favorite song(s).
So, give us a call and book
Francois Fromage
for your upcoming event and you'll experience why we are

ATLANTA'S MOST WANTED ENTERTAINMENT !
Call or Email us now !





404-364-0909